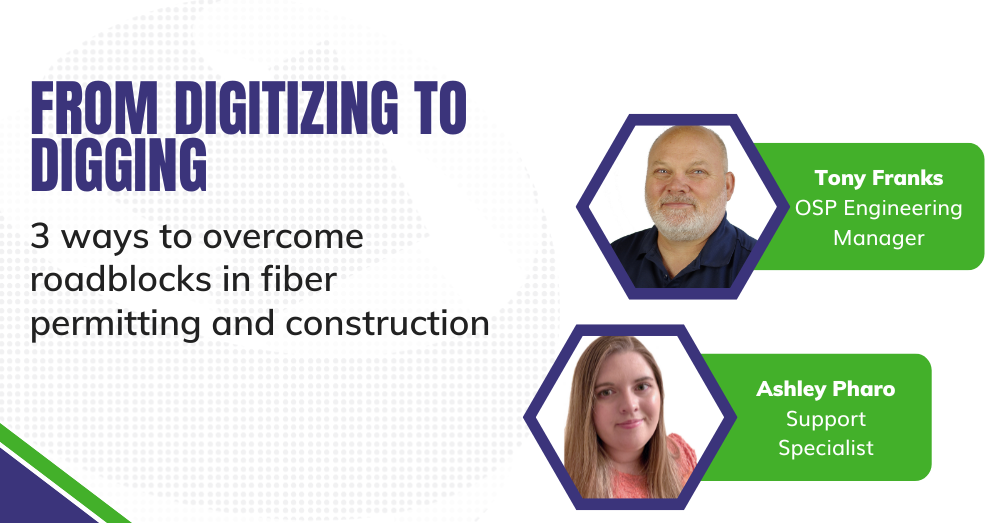 The push for broadband equity continues to drive the demand for fiber across the globe–resulting in an increased need for service providers to scale up deployment while reducing costs and time to activation. In response, engineering and construction teams of all sizes are adopting ways to streamline processes from permitting to redlining to as-builting, while service providers implement infrastructure to securely allow internal and third party teams direct access to their network data.
In this session, presenters discuss the challenges these teams face and the solutions that can help them:
Create repeatable processes to templatize permits per permitting authority

Identify and track long lead and other non-standard permits based on private easements, rivers, and rails

Digitize redlining and mobilize field crews for immediate reconciliation

Collaborate in real-time to deliver timely reports to stakeholders and 811
Pinpoint gaps, uninstalled plant items, and restoration concerns
Complete the form to the right to watch the webinar now.