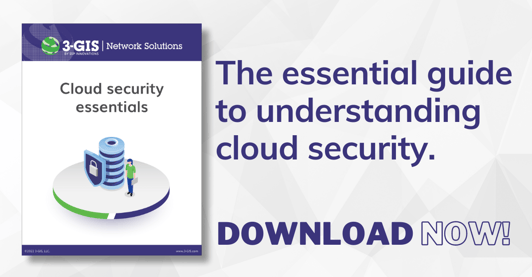 Did you know the average organizational cost of a single data breach incident is well over $4M USD presently according to statistics? But maintaining optimal cloud security is neither difficult nor costly with the solutions and strategies available today.
In this complimentary eBook, we've distilled the seemingly-complex mechanisms of cloud security into five key principles that support comprehensive data security for businesses of any size:
> Preparation and strategy for cloud security
> The importance of identity access management
> Threat detection and initial response in the cloud
> Response to online threats during times of elevated risk
> Auditing cloud security for improvement
Whether you're implementing new cloud services or just want to know more about how cloud security works, this eBook provides simple, yet specific explanations and presents a framework for managing organizational cloud security.
About the Authors
Damion Harrylal oversaw the operations of 3-GIS's cloud infrastructure. With over 17 years experience spanning Finance, Management, GIS implementation, GIS administration, Security and Compliance, Networking, and Database management, to manage large and complex implementations.

Joshua Rogers is a Senior Software Engineer with more than a decade at 3-GIS. In this time, he has gained extensive experience interfacing with organizations throughout their adoption of cloud services and helped many realize the importance that early decision-making had on cloud success.