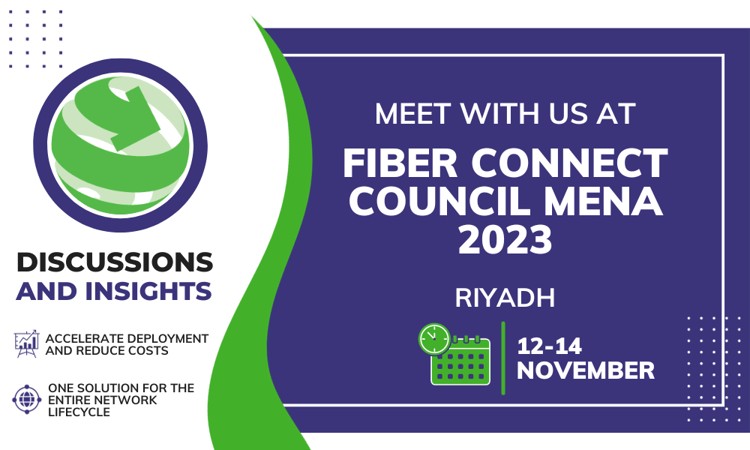 The Fiber Connect Council MENA conference brings together telecom professionals from around the globe, offering a unique opportunity to network and collaborate with experts worldwide. Join us at this innovative event as we exchange insights regarding the future of fiber.


When: 12 to 14 November 2023
Where: Riyadh, Saudi Arabia
Meet the team
How we can help
3-GIS supports and accelerates fiber planning, design, construction, and management, all from one system.