The FTTH Conference attracts a diverse collection of business leaders, technology experts, policy makers and investors from across the telecom ecosystem. With more than 3,500 participants from over 1,000 companies spanning across over 100 countries, the FTTH Conference is the largest meeting place in the world for fibre stakeholders, making it the place to be to stay up to date with the latest development in terms of fibre technology, regulations and investment strategies. Join us in Madrid to discuss ways we can help you to speed up designing your network to accelerate time to build and market, all while maximising your network utilisation.

When: 18 - 20 April 2023
Where: Madrid, Spain
Booth: S22
Where to find us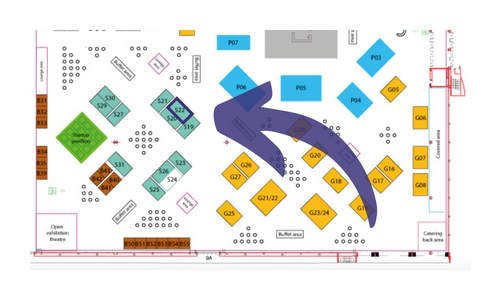 Meet the team
How we can help
3-GIS | Web serves as the cornerstone for service providers to design, manage, and grow their fibre networks. The software, fuelled by Esri's ArcGIS, provides full-editing GIS and enables access from anywhere and at any time. Learn how 3-GIS | Web unites designers, field crew, sales and marketing, and project management staff to enable data usage across your enterprise.