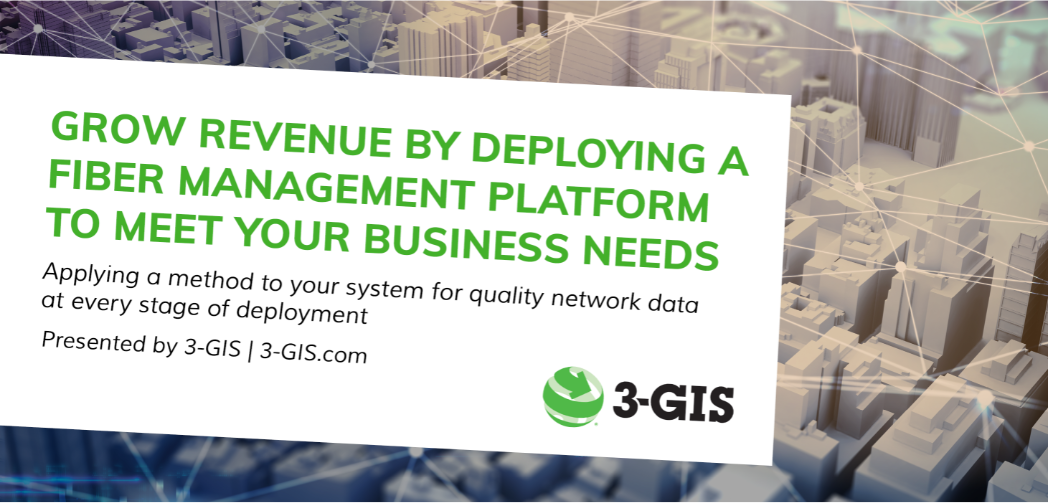 Fiber network management systems struggle with managing inaccurate and incomplete data. Leveraging the network management system with a systematic approach to get real-time data management of physical network data by building a method of collaborative applications that create accurate, real-time data needed throughout the enterprise will help solve three primary problems associated with the status quo of network management:

1. Inaccurate data
2. Lag time between open for sale and marketing
3. Siloed information


Inside this white paper you will learn about:

> What it takes to make this change
> The value plus of building a single system of record with real-time data management
> Choosing 3-GIS as your technology partner
> 3-GIS technology and learned experiences


About the Authors
This informative white paper is a collaboration between Kyle Siniard and Michael Measels. At 3-GIS, Kyle is the Vice President of Technology leading the internal and 3rd party teams of developers to build network design and analysis products that give customers of all sizes the advantages of speed and agility in their business decision processes. Michael Measels VP of Product Management, is an experienced product leader who specializes in driving vision and roadmap for 3-GIS. He most enjoys the consultative nature of product management where he interacts with customers to resolve their complex business problems.