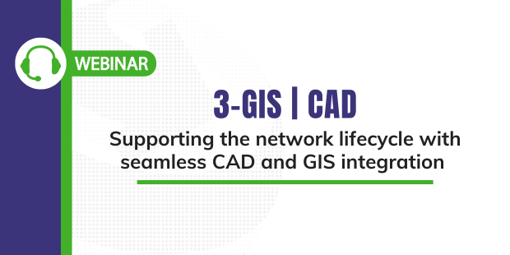 Fiber networks require precise planning and design to optimize performance, comply with regulations, and meet SLAs. Because of this, many engineers and designers choose CAD to create detailed representations of the proposed network and its assets. However, though CAD aids in creating the intricate drawings and diagrams needed to inform the construction process, it has been proven to be a much more effective tool when coupled with GIS.

Watch this on-demand webinar, as we introduce 3-GIS | CAD, the built-in CAD interface in 3-GIS | Web. Presenters provide in-depth information about the CAD extension including:
Ways to incorporate existing CAD drawings into the 3-GIS | Web network management system
Creating CAD drawings stored against a spatially referenced network feature
Automatically pulling GIS feature geometry into a CAD drawing
Complete the form to the right to watch now.