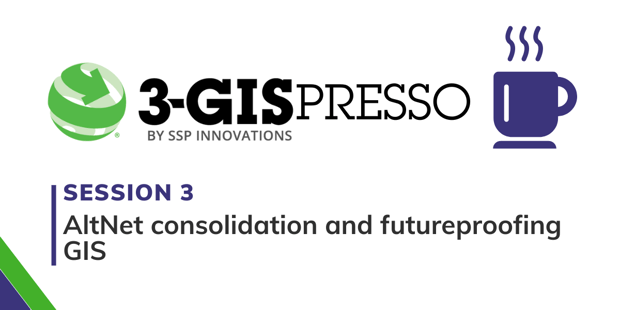 The 3-GISpresso Sessions are a series of bitesize webinars which aim to inform and educate viewers around the application of 3-GIS software to industry topics and challenges – perfect for consumption with your morning coffee!
In this webinar we will discuss the dynamic nature of the UK fibre market and how having a system that is flexible and built on a strong GIS platform is the only way to ensure your business doesn't slow down during this time.
Join 3-GIS product manager, Ed Bagnall for this session into how you can ensure your system is fit for purpose and capable of supporting your business in future years.
Join us on Thursday, July 20th at 9:30 AM BST for this 45-minute session, where we will cover the topics:
Working with third parties

Sharing data and processes

Ensuring your documentation system will support you in the future
Complete the form to the right to register.