Launched in 2022 as a sister event to Connected Britain, industry leaders from across the public and private sectors come together at Connected North to explore the most important regional issues around connecting Northern communities and businesses. Join the teams from 3-GIS and ESRI UK in Manchester at Connected North 2023, to discover how our partnership enables your organisation to implement powerful spatial data and analytics to design and deploy your fibre networks faster and smarter.

When: 17 - 18 April 2023
Where: Manchester, England, UK
Booths: 34 & 35
Where to find us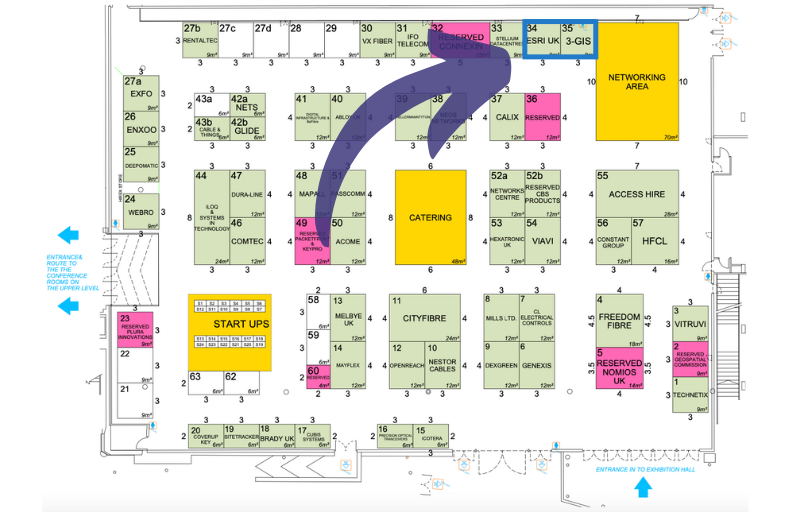 Meet the team
How we can help
Powered by Esri's ArcGIS, 3-GIS | Web serves as the foundation for AltNets to design and manage their fibre networks. See how Esri and 3-GIS work together to enable faster service activation from a single pane of glass.