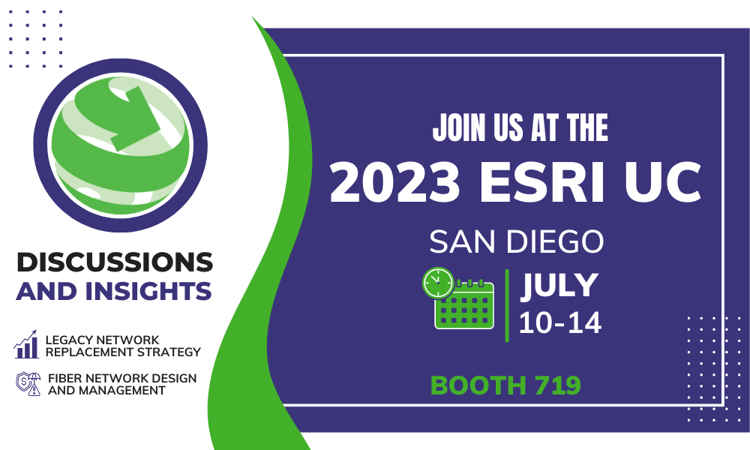 The Esri User Conference is an annual event that brings together GIS professionals and technology companies from around the globe. A platform for sharing knowledge, exploring the latest advancements in GIS technology, and fostering collaboration within the geospatial community, the conference focuses on showcasing the power of GIS in solving real-world problems, promoting innovation, and creating a greater understanding of spatial data. Built upon Esri's ArcGIS Enterprise, 3-GIS | Network Solutions serves as your all-encompassing platform of engagement, record, and insight, ensuring optimization throughout your network's entire lifecycle—from planning to reporting to managing as-builts.

When: July 10 - 14
Where: San Diego, CA, USA
Booth: 719

Where to find us

Join the conversation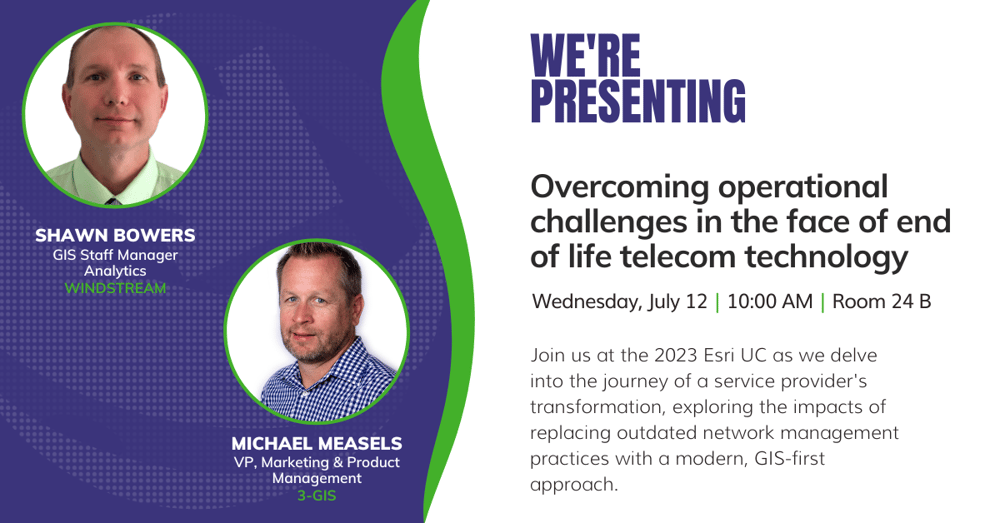 Attend our social event
Join 3-GIS and SSP Innovations on Monday, July 10th from 7:00 PM to 9:00 PM at Hotel Solamar for cocktails and light appetizers. Please RSVP to attend, and bring your conference name badge to expedite check-in.
The Rooftop at Hotel Solamar
Upper East Bar Seating Area
435 6th Avenue
San Diego, CA 92101
Meet the team



How we can help
With 3-GIS | Network Solutions, fiber networks can be planned, designed, and managed from a single system that is accessible to all stakeholders.