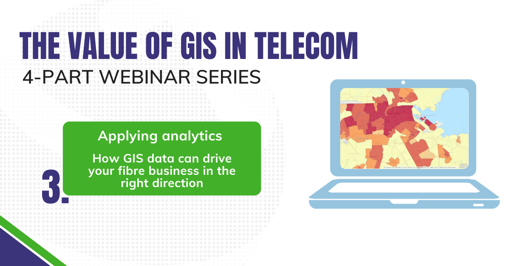 Globally, an increasing number of service providers are referencing and applying geospatial analytics within their fiber network management systems to accelerate how they tackle some of their toughest business challenges. From improving the customer experience to reducing operations costs, service providers are relying on GIS to guide their deployment strategies and internal processes as they expand their fiber businesses and seek greater market penetration.
In this session, presenters will cover how you can use spatial analytics to elevate your fiber business by:
Interpreting current market trends
Understanding outside impacts to your network
Exposing and addressing problems with your network
Complete the form to the right to watch the webinar now.
Did you miss the first installment of this 4-part webinar series? Check it out here.